2021 Lincoln Navigator in Fredericton, New Brunswick

2021 Lincoln Navigator at Riverview Lincoln
At Riverview Lincoln, our sole concern is to meet all your automotive needs. We are the preferred Lincoln dealership in Fredericton, New Brunswick, offering a large selection of new and used vehicles, customer service, and excellent car care. We also serve Oromocto, Hampton, Saint John, Moncton, Woodstock, and Sussex. Our dealership is a trusted brand, and we are invested in offering high-quality services to all our customers.
2021 Lincoln Navigator Overview
The 2021 Lincoln Navigator is a luxury SUV designed in a very distinct and proper fashion, creating a statement every time it's driven on the road. The SUV is Lincoln's brand flagship product and has the highest level of glamour and luxury an SUV could offer. The Lincoln Navigator offers a luxurious interior, excellent driver and passenger comfort, and the most exclusive features. The 2021 Lincoln Navigator sets a high standard for luxury brands proving that it is more than just an uplifted SUV. The interior is elegant with a design that evokes an old-world charm while fully implementing modernity. The design allows the Navigator to look expensive and high class, bringing its luxury language for an SUV that approaches a six-figure price with its technology and capabilities.
2021 Lincoln Navigator Interior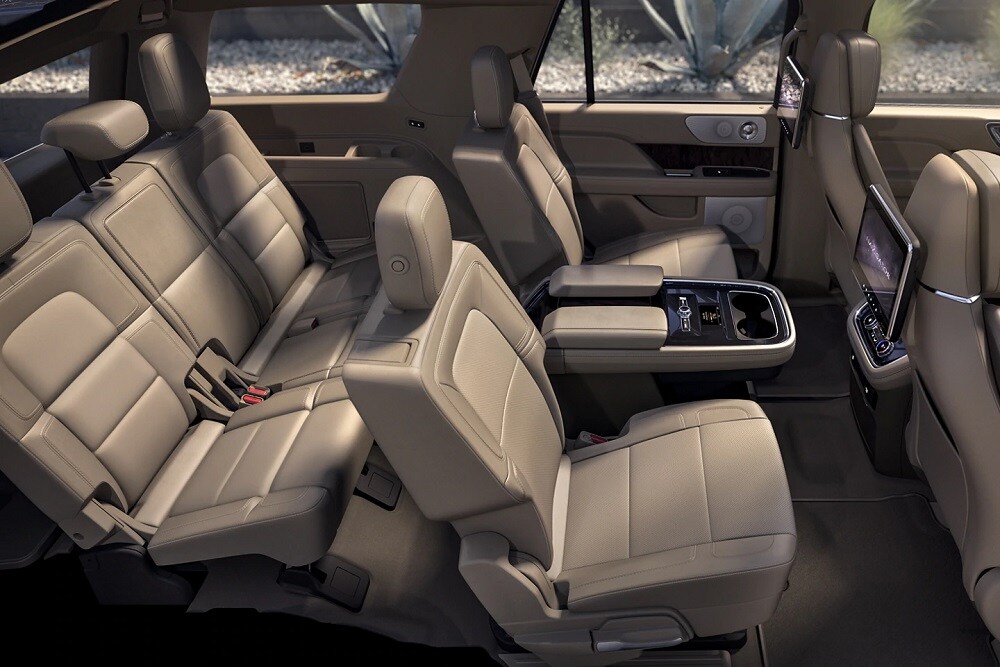 2021 Lincoln Navigator Exterior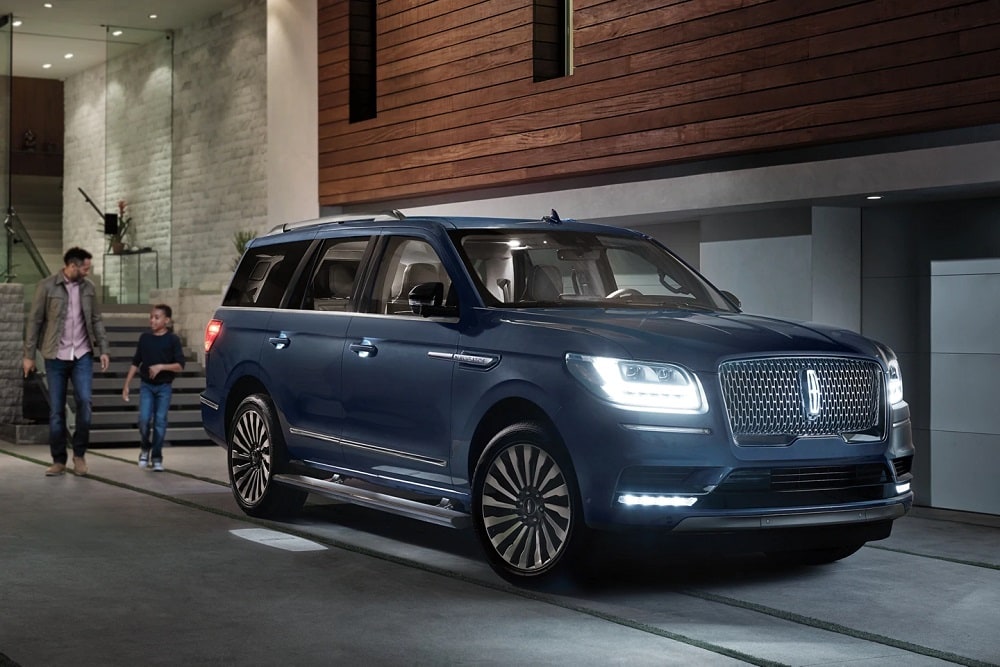 The 2021 Lincoln Navigator Technology Feature
The 2021 Lincoln Navigator model is equipped with modern technology features to offer a smooth and comfortable driving experience. These features include:
Drive Modes
The 2021 Lincoln Navigator offers five selectable drive modes that are standard and distinct. The modes allow for maximum control and an exhilarating driving experience. These modes are Excite, Conserve, Slippery, Deep Conditions, and Normal. Each mode has calculated settings that adjust the vehicle depending on the terrain, with the twist of a knob.
Adaptive Suspension System
The adaptive suspension on the 2021 Lincoln Navigator controls the wheels' up and down motion when driving on uneven surfaces or potholes. The selected drive mode controls the suspension system, reducing harsh driving conditions' unpleasant experience without compromising comfort.
Head-Up Display
The head-up display feature helps drivers create a custom driving experience by choosing what type of data to display, from lane-keeping system information and standard driving information to adaptive cruise control settings. The display uses digital light projection to ensure high definition image projection.
Adaptive Cruise Control System
The system allows the Navigator to do radar scans on the road ahead to detect if you are approaching slow traffic. It can then accelerate or automatically apply the brakes to set your speed with the traffic pace. The stop and go feature can also bring the vehicle to a stop in congested traffic and resume motion when traffic moves.
Adaptive Headlights
The LED headlamps on the 2021 Lincoln Navigator allow you to direct attention to where it is needed on the road using a feature that casts a much broader beam when at slower speeds and a focussed long beam when at faster speeds creating a unique driving experience.
The 2021 Lincoln Navigator Interior & Exterior Design
The 2021 Lincoln Navigator's interior is profligately spacious and generally luxurious. The interior offers various themes that go beyond standard colours of grey, black, or beige. The colours are complemented entirely by the paired trim tops and the control finishes at the front. The seats are sculptural and are fully adjustable to cater to any height with the optional 30-way adjustable front seats.
The exterior design is dependent on the available monochromatic package you choose. Three colour trends extend through the entire body, front fascia, mirror caps, and grille. The colour schemes include pristine white, infinite black, and ceramic pearl, which provides a smooth and vibrant design easy on the eyes, emphasizing the Navigator's bold lines with a special grace.
Contact Us For More Information
The 2021 Lincoln Navigator is an outstanding SUV and a heady choice for any car owner who wants a vehicle with multiple capabilities packed into one. Want a 2021 Lincoln Navigator in Fredericton? Contact us, and your needs will be satisfied. Our new inventory of Lincoln vehicles will cater to all of your vehicle needs. Feel free to contact us for any additional information you may require.
2021 Lincoln Navigator Inventory in Fredericton, New Brunswick