2020 Lincoln Aviator in Fredericton, New Brunswick

Test Drive The 2020 Lincoln Aviator Today!
Riverview Lincoln is the preferred dealership in Fredericton, New Brunswick. It also serves Oromocto, Hampton, Saint John, Moncton, Woodstock, Sussex, and the surrounding areas. At Lincoln of Fredericton, we believe that the client comes first. Our robust and dedicated sales team has years of expertise that exceeds the expectations of our customers. Whether you're looking for a 2020 or 2021 Lincoln Aviator, Lincoln Continental, or Lincoln Nautilus, or maybe you're looking to program your next Lincoln maintenance or service appointment, we have got you covered. At Lincoln, we sell the latest Lincoln cars. Please create an account on our website today and complete the online financing application to determine which option is best for you.
Specs and Features Of The 2020 Lincoln Aviator
The new 2020 Lincoln Aviator in Fredericton, New Brunswick, further reinforces Lincoln's return to American luxury's pinnacle. Borrowing model details and luxury features from the updated Continental sedan and redesigned SUV Navigator, the Lincoln Aviator possesses a presence that is difficult to miss. This frame comes powered by a powerful V-6 twin-turbo engine and a long list of technical features. That three-row Lincoln Aviator prioritizes cargo over rear-seat passengers, while front-seat passengers get pampered with options like an audio system with 28 speakers and 30-way massage seats.
2020 Lincoln Aviator - Interior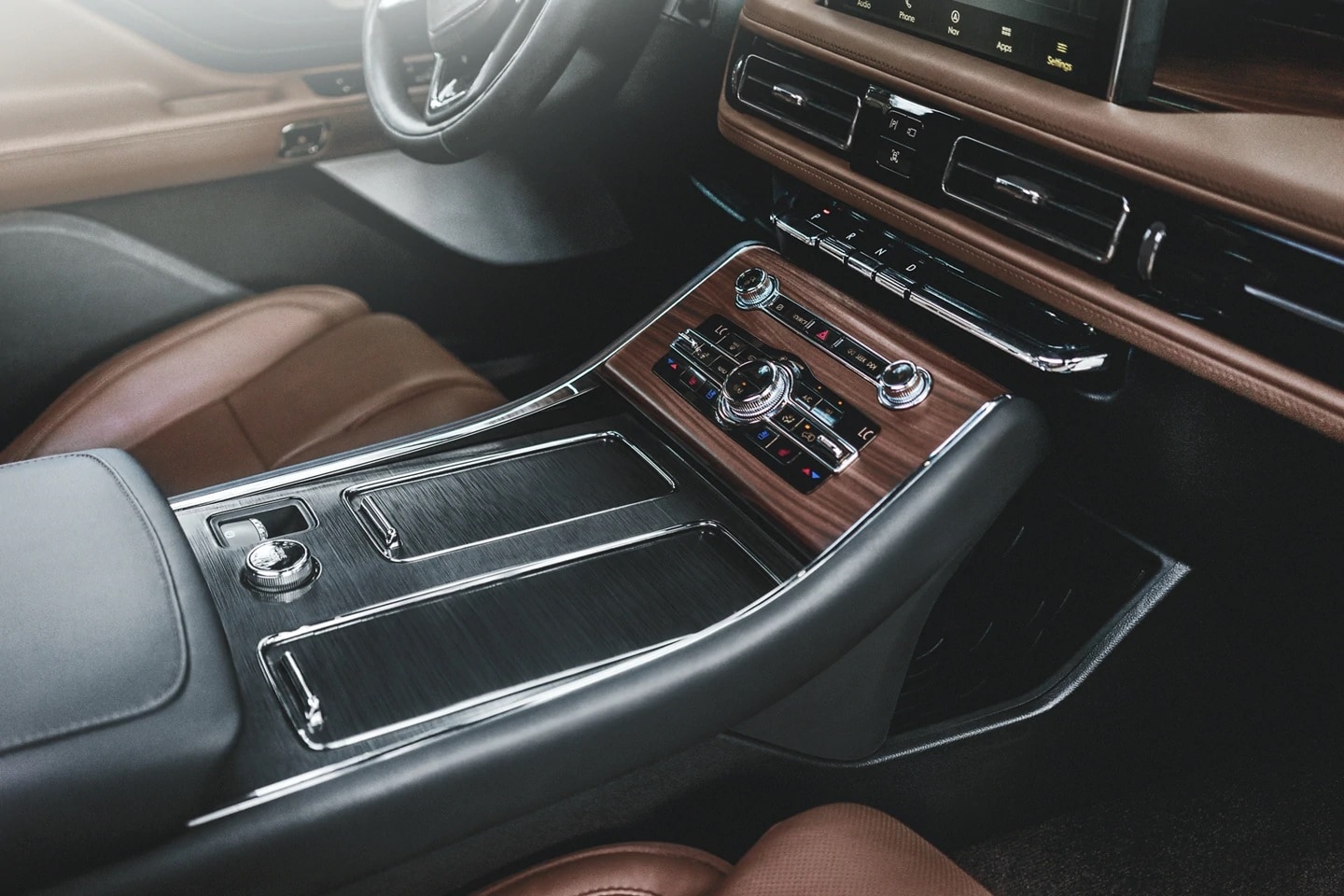 2020 Lincoln Aviator - Exterior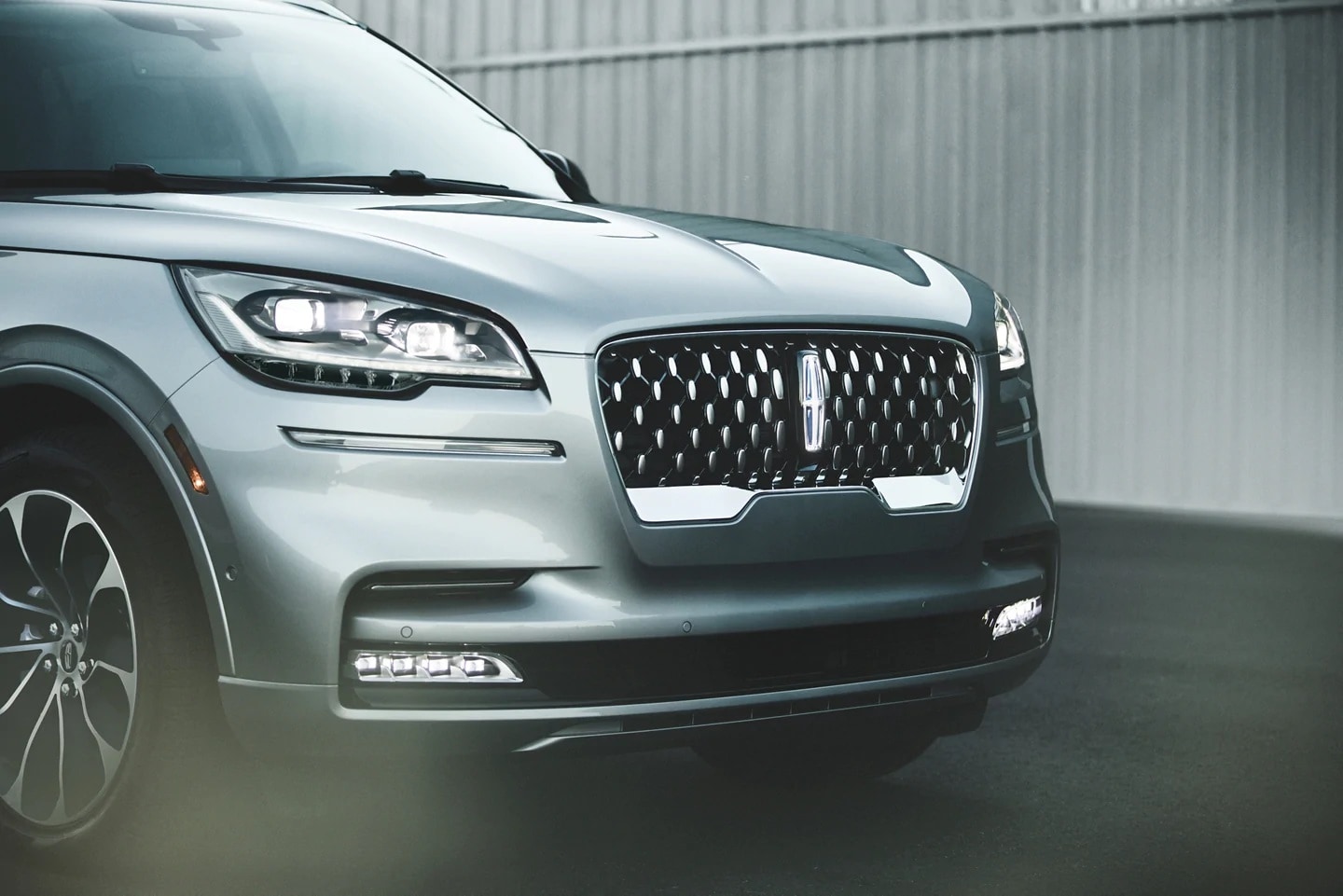 2020 Lincoln Aviator Technology Features and Performance Features
Technological Features
The Lincoln Aviator contains a Connect subscription that gives you and the passengers easy access to a 4G LTE Wi-Fi hotspot. Ten devices can get connected simultaneously with an operating range of around 50 feet away from the car. It also has an activated Lincoln Way application that helps you track your usage of Wi-Fi. With the Lincoln-Way application and an activated Connect subscription, one can program their phone to play the role of a key to a Lincoln Aviator. Through a Bluetooth connection, the phone will allow you to enter the Lincoln Aviator and permit you to switch it on with the push of a button. It contains digital display technology that allows the screen to be noticeable in ambient light conditions, even if the driver is putting on polarized sunglasses.
Performance Features
It has a Lincoln Aviator Reserve engine that features a standard 3.0-litre twin-turbocharged V-6 engine that produces 400 hp and 415 lb.-ft. Of rotation. Reserve comes with a host of other classic elements, including 4G LTE modem, Lincoln Co-Pilot360 tech, and Wi-Fi Hot Spot support. It combines a 3.0-litre six-cylinder gasoline engine with an innovative electric powertrain to provide luxurious performance, which gives drivers more confidence on long trips. It has a powertrain that you can quickly charge at home or other charging locations, allowing you to drive more quietly and smoothly in an all-electric model. It possesses a rear-wheel-drive platform created to fit a standard four-wheel-drive system. Doing this gives you the rear-wheel-drive feel and assured stability of standard four-wheel drive. It has an Air Glide suspension that replaces traditional stiff springs with an air drill that can get inflated and flattened to aid in a smooth ride, creating the feeling of driving on air.
2020 Lincoln Aviator Interior and Exterior Design Features
Aviator has Lincoln embrace feature, which senses whenever you are approaching it. The Lincoln Way App, which activates your phone to act as the key, has an approach detection feature. A dazzling light comes from the interior, rear, and front once it detects you are approaching. Aviator model with Air Glide Suspension lowers itself to make it easier for you to get in. You can get the app via a download. Power-Fold third-row seats comfortably fit two individuals that you can fold flat quickly to increase cargo room. It has adaptive pixel LED lights that apply several technologies to correctly place the light on and off while on the road. It uses speed-dependent lighting at highway speeds, which shines the light farther. When driving at low speed, the light array broadens, assisting drivers in deterring potential hazards and pedestrians. On the other hand, to read lane markings and road signs, the light-bending feature uses camera tech.
Do not miss out on our new inventory on our Lincoln website to find the perfect cars for you. You may also plan a test drive. Please contact us through our social media accounts on Twitter, Facebook, and Instagram, or give us a call if you have any questions.
2020 Lincoln Aviator Inventory in Fredericton, New Brunswick