| SLIDE # | 1 |
| --- | --- |
| SLIDE SOURCE - [ see reference sheet below ] | desktop_slide1.jpg |
| SLIDE TOP TEXT - [ text or html ] | Meet the 2017 Continental |
| SLIDE TOP COLOR - [ hex/class ] | #FFFFFF |
| SLIDE TOP CLASSES - [ see reference sheet below ] | font5 font-secondary |
| SLIDE TOP HEIGHT - [ 1%-100%- so top+mi+cta = 100 ] | 33% |
| SLIDE MID TEXT - [ text or html ] | Free yourself from the ordinary. |
| SLIDE MID COLOR - [ hex/class ] | #FFFFFF |
| SLIDE MID CLASSES - [ see reference sheet below ] | font2 font-secondary |
| SLIDE MID HEIGHT - [ 1%-100%- so top+mi+cta = 100 ] | 33% |
| SLIDE BUTTON LABEL | Find Mine Now |
| SLIDE BUTTON LINK | new/new-vehicle-inventory.html?models=continental&years=2017 |
| SLIDE BUTTON TARGET NEW TAB - [ yes/no ] | |
| SLIDE BUTTON CLASS - [ e.g. btn-primary ] | btn-primary |
| SLIDE BUTTON HEIGHT - [ 1%-100%- so top+mi+cta = 100 ] | 33% |
| SLIDE HTML POSITION CLASS - [ see reference sheet] | top-third left-full |
| SLIDE INDICATOR NAME - [ if textual indicator is enabled ] | |
| SLIDE # | 3 |
| --- | --- |
| SLIDE SOURCE - [ see reference sheet below ] | 2017_navigator_slide.jpg |
| SLIDE TOP TEXT - [ text or html ] | Meet the 2017 Navigator |
| SLIDE TOP COLOR - [ hex/class ] | #FFFFFF |
| SLIDE TOP CLASSES - [ see reference sheet below ] | font5 font-secondary |
| SLIDE TOP HEIGHT - [ 1%-100%- so top+mi+cta = 100 ] | 33% |
| SLIDE MID TEXT - [ text or html ] | Put power and comfort at your command. |
| SLIDE MID COLOR - [ hex/class ] | #FFFFFF |
| SLIDE MID CLASSES - [ see reference sheet below ] | font2 font-secondary |
| SLIDE MID HEIGHT - [ 1%-100%- so top+mi+cta = 100 ] | 33% |
| SLIDE BUTTON LABEL | Find Mine Now |
| SLIDE BUTTON LINK | new/new-vehicle-inventory.html?models=navigator&years=2017 |
| SLIDE BUTTON TARGET NEW TAB - [ yes/no ] | |
| SLIDE BUTTON CLASS - [ e.g. btn-primary ] | btn-primary |
| SLIDE BUTTON HEIGHT - [ 1%-100%- so top+mi+cta = 100 ] | 33% |
| SLIDE HTML POSITION CLASS - [ see reference sheet] | top-third left-full |
| SLIDE INDICATOR NAME - [ if textual indicator is enabled ] | |
| SLIDE # | 2 |
| --- | --- |
| SLIDE SOURCE - [ see reference sheet below ] | desktop_slide2.jpg |
| SLIDE TOP TEXT - [ text or html ] | Meet the 2017 Lincoln MKC |
| SLIDE TOP COLOR - [ hex/class ] | #FFFFFF |
| SLIDE TOP CLASSES - [ see reference sheet below ] | font5 font-secondary |
| SLIDE TOP HEIGHT - [ 1%-100%- so top+mi+cta = 100 ] | 33% |
| SLIDE MID TEXT - [ text or html ] | The perfect frame of mind. |
| SLIDE MID COLOR - [ hex/class ] | #FFFFFF |
| SLIDE MID CLASSES - [ see reference sheet below ] | font2 font-secondary |
| SLIDE MID HEIGHT - [ 1%-100%- so top+mi+cta = 100 ] | 33% |
| SLIDE BUTTON LABEL | Find Mine Now |
| SLIDE BUTTON LINK | new/new-vehicle-inventory.html?models=MKC&years=2017 |
| SLIDE BUTTON TARGET NEW TAB - [ yes/no ] | |
| SLIDE BUTTON CLASS - [ e.g. btn-primary ] | btn-primary |
| SLIDE BUTTON HEIGHT - [ 1%-100%- so top+mi+cta = 100 ] | 33% |
| SLIDE HTML POSITION CLASS - [ see reference sheet] | top-third right-full |
| SLIDE INDICATOR NAME - [ if textual indicator is enabled ] | |
| SLIDE # | 1 |
| --- | --- |
| SLIDE SOURCE - [ see reference sheet below ] | mobile_slide1.jpg |
| SLIDE TOP TEXT - [ text or html ] | 2017 Continental |
| SLIDE TOP COLOR - [ hex/class ] | #FFFFFF |
| SLIDE TOP CLASSES - [ see reference sheet below ] | font3 font-secondary |
| SLIDE TOP HEIGHT - [ 1%-100%- so top+mi+cta = 100 ] | 40% |
| SLIDE MID TEXT - [ text or html ] | |
| SLIDE MID COLOR - [ hex/class ] | #FFFFFF |
| SLIDE MID CLASSES - [ see reference sheet below ] | font1 font-secondary |
| SLIDE MID HEIGHT - [ 1%-100%- so top+mi+cta = 100 ] | 0% |
| SLIDE BUTTON LABEL | Find Mine Now |
| SLIDE BUTTON LINK | new/new-vehicle-inventory.html?models=continental&years=2017 |
| SLIDE BUTTON TARGET NEW TAB - [ yes/no ] | |
| SLIDE BUTTON CLASS - [ e.g. btn-primary ] | btn-primary |
| SLIDE BUTTON HEIGHT - [ 1%-100%- so top+mi+cta = 100 ] | 25% |
| SLIDE HTML POSITION CLASS - [ see reference sheet] | top-third h-center-full |
| SLIDE INDICATOR NAME - [ if textual indicator is enabled ] | |
| SLIDE # | 3 |
| --- | --- |
| SLIDE SOURCE - [ see reference sheet below ] | 2017_navigator_slide_mob.jpg |
| SLIDE TOP TEXT - [ text or html ] | The 2017 LINCOLN NAVIGATOR |
| SLIDE TOP COLOR - [ hex/class ] | #FFFFFF |
| SLIDE TOP CLASSES - [ see reference sheet below ] | font3 font-secondary |
| SLIDE TOP HEIGHT - [ 1%-100%- so top+mi+cta = 100 ] | 40% |
| SLIDE MID TEXT - [ text or html ] | |
| SLIDE MID COLOR - [ hex/class ] | #FFFFFF |
| SLIDE MID CLASSES - [ see reference sheet below ] | font1 font-secondary |
| SLIDE MID HEIGHT - [ 1%-100%- so top+mi+cta = 100 ] | 0% |
| SLIDE BUTTON LABEL | Find Mine Now |
| SLIDE BUTTON LINK | new/new-vehicle-inventory.html?models=navigator&years=2017 |
| SLIDE BUTTON TARGET NEW TAB - [ yes/no ] | |
| SLIDE BUTTON CLASS - [ e.g. btn-primary ] | btn-primary |
| SLIDE BUTTON HEIGHT - [ 1%-100%- so top+mi+cta = 100 ] | 25% |
| SLIDE HTML POSITION CLASS - [ see reference sheet] | top-third h-center-full |
| SLIDE INDICATOR NAME - [ if textual indicator is enabled ] | |
| SLIDE # | 2 |
| --- | --- |
| SLIDE SOURCE - [ see reference sheet below ] | mobile_slide2.jpg |
| SLIDE TOP TEXT - [ text or html ] | 2017 Lincoln MKC |
| SLIDE TOP COLOR - [ hex/class ] | #FFFFFF |
| SLIDE TOP CLASSES - [ see reference sheet below ] | font3 font-secondary |
| SLIDE TOP HEIGHT - [ 1%-100%- so top+mi+cta = 100 ] | 40% |
| SLIDE MID TEXT - [ text or html ] | |
| SLIDE MID COLOR - [ hex/class ] | #FFFFFF |
| SLIDE MID CLASSES - [ see reference sheet below ] | font1 font-secondary |
| SLIDE MID HEIGHT - [ 1%-100%- so top+mi+cta = 100 ] | 0% |
| SLIDE BUTTON LABEL | Find Mine Now |
| SLIDE BUTTON LINK | new/new-vehicle-inventory.html?models=mkc&years=2017 |
| SLIDE BUTTON TARGET NEW TAB - [ yes/no ] | |
| SLIDE BUTTON CLASS - [ e.g. btn-primary ] | btn-primary |
| SLIDE BUTTON HEIGHT - [ 1%-100%- so top+mi+cta = 100 ] | 25% |
| SLIDE HTML POSITION CLASS - [ see reference sheet] | top-third h-center-full |
| SLIDE INDICATOR NAME - [ if textual indicator is enabled ] | |
## REFERENCE SHEET FOR SLIDE HTML
SLIDE SOURCE - [ Image Index^, YoutubeID or HTML5 Video Folder Path ]
- image index^ : slide source will be set to the image from the carousel widget at top using its numeric position (index) - [ e.g. setting this to "1" would use the first image in the carousel widget ]
- youtube id : slide source will be a youtube video by using its embed id - [ e.g. Zx7HliE_0-Q ]
- HTML5 video folder path : slide source will be video by supplying a first-frame image path with all the required assets of the same name; webm video, mp4 video, first-frame jpg (to display while video loads) - [ e.g "http://<domain>/<path>/<video folder>/<filename>.jpg" ]
SLIDE TOP/MID CLASSES - [ wrap*, inline*, font1-10, weight1-9, italic, underline, superscript, subscript ]
* wrap/inline : one of these MUST be set for the text to resize with the slider, use wrap to constrain the text by container height or inline to constrain the text by container width - [ e.g. "inline" ]
- font1-10 : sets the size of the text from 1:1 to 10:1 - [ e.g. "font2" ]
- weight1-9 : sets the weight (bold/light) of the text from 100 (lightest) to 900 (boldest) - [ e.g. "weight9" ]
- italic/underline/superscript/subscript : will set the corresponding style
SLIDE HTML POSITION CLASS - [ Vertical & Horizontal sets should be input ]
- Vertical : top, v-center or bottom "-" full, half or third - [ e.g. "top-third" sets the HTML to the top of the slide using a 1/3 of its height ]
- Horizontal : left, h-center or right "-" full, half or third - [ e.g. "h-center-half" sets the HTML to the horizontal center of the slide using half of its width ]
- Vertical & Horizontal = "top-third h-center-half"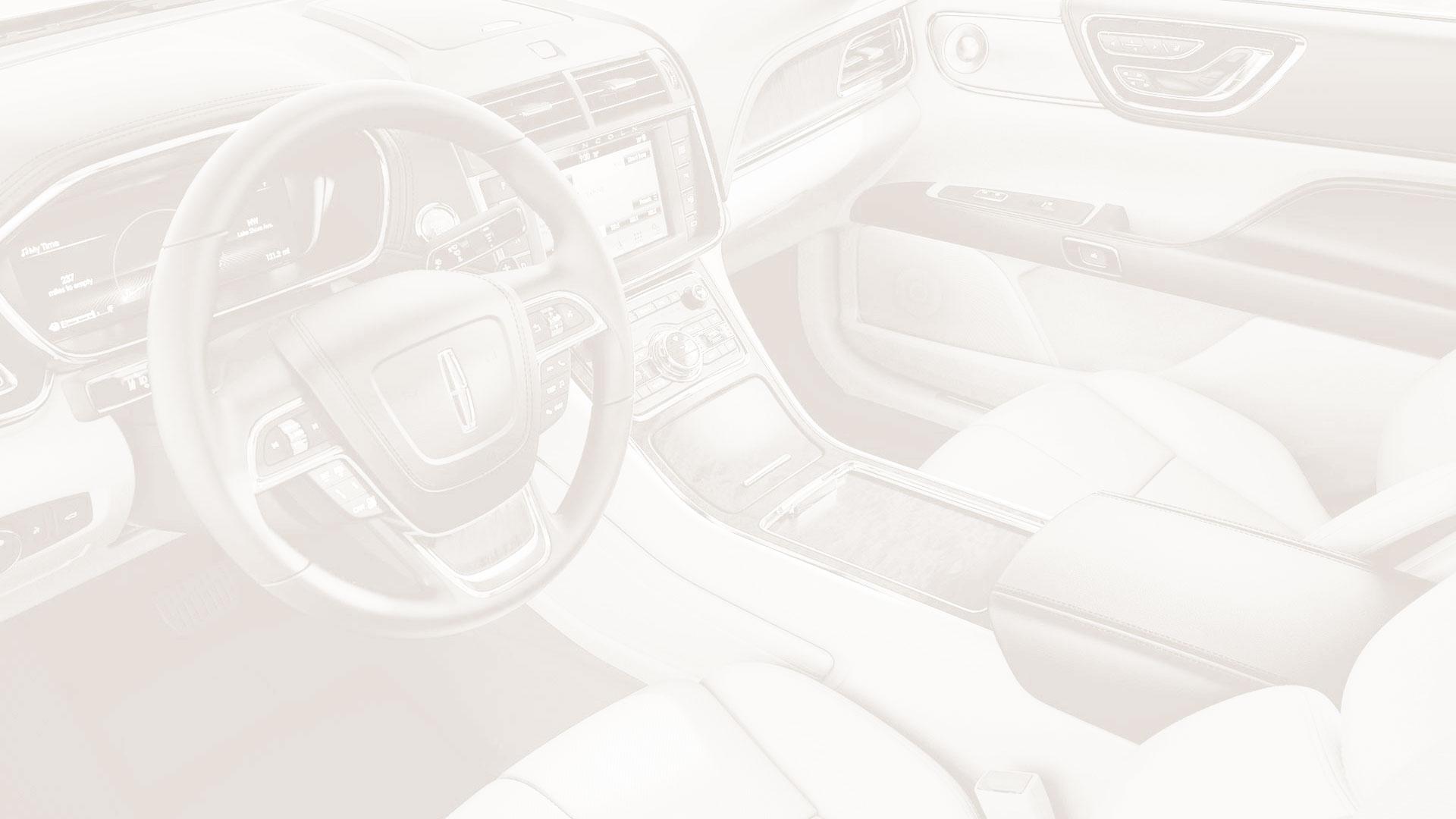 SCHEDULE SERVICE
Need easy, reliable, affordable service for your car? Come to Riverview Lincoln and schedule a service appointment. We pride ourselves on certified technicians and genuine parts that provide the best service Fredericton can find. Servicing your Cars and SUVs makes it simple to keep your vehicle running at its top performance.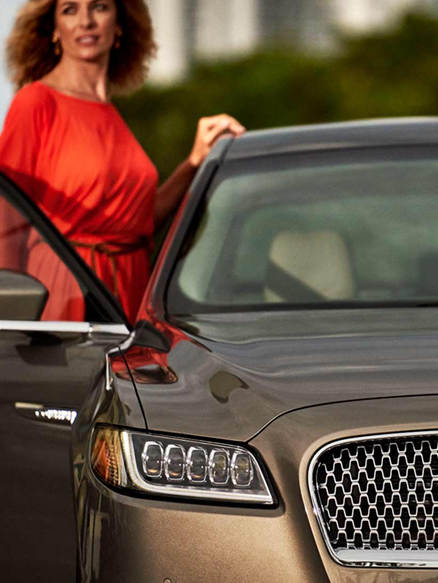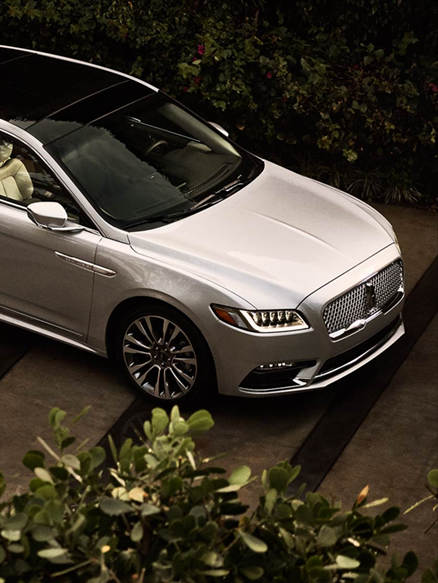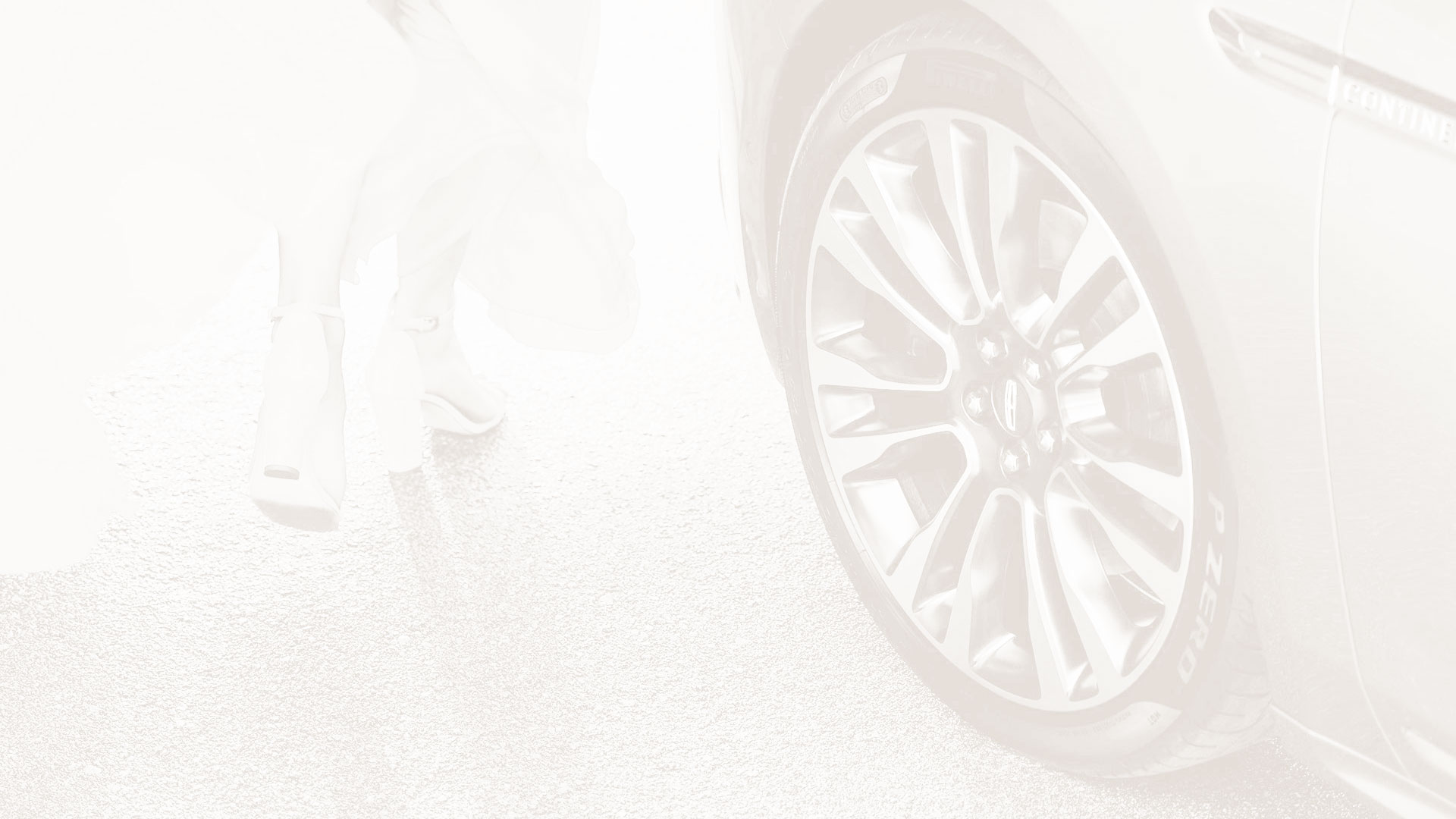 VIEW OFFERS
Looking for a new Lincoln vehicle at the best price? Look no further for Fredericton's best selection of Lincoln offers and incentives! Looking for a new vehicle at the fairest price? Take advantage of our current new vehicle offers featured below!
I've been a Riverview customer since 1997. I truly believe that having the dealer service and repair your vehicle is cheaper in the long run. Great customer service at Riverview from Sales to Service. Always #1 in my opinion.
- David Chrisholm
I love the service and personal connections at Riverview Lincoln from walking in the door and being greeted personally by everyone, to the great service I receive on my vehicles. Brian Speight doesn't miss a detail and the purchasing of a new vehicle is smooth and easy. He always goes the extra mile from taking care of extra tires to helping connect the garage door opener . The paper work goes easily with the great team all being efficient in their individual positions. And everyone is so kind and friendly. I've actually never seen anything like it and use Riverview as an example of awesome customer service with my own staff.
Also the service department is outstanding as well. Always crazy busy but I am looked after with ease , a car is waiting and everyone is fun and friendly. I look forward to going in there and leaving with a smile.
I think Riverview Ford Lincoln sends the example of how great customer service should look.
I recently bought a car from here and it was a great experience. They made the process run smooth and did things to accommodate me and my work schedule. My car is beautiful
- Tammy Grattan

Welcome to Riverview Lincoln Dealership
We proudly serve Fredericton.

Our team would like to thank you for visiting us. We carry new and pre-owned Lincoln vehicles as well as other makes and models.

Our first and foremost goal here at Riverview Lincoln is to make your car-shopping experience to be the best. We're located in Fredericton, stop by! You will quickly discover the entire staff knowledgeable in all things automotive especially in the Fredericton area.

We proudly offer the very best in new and pre-owned vehicles at Riverview Lincoln. We maintain an easy-to-use searchable online inventory for customers to start their search. Or talk to our sales personnel, instead, to find that pre-owned vehicle of your dreams. Already own a car and looking to keep it running? Bring it to our expert car service and repair department. No job is too big or too small for them. Finally, chat with our financial department. They'll make sure you get the right car loan or lease for your budget.

We look forward to serving you in all your automotive needs at Riverview Lincoln!